Call for Applications to the Next Generation One Health Philippines Fellowship Now Open
| June 27, 2022
The Planetary and Global Health Program (PGHP) of the St. Luke's Medical Center College of Medicine – William H. Quasha Memorial (SLMCCM-WHQM) is pleased to announce the call for applications for the Next Generation One Health Philippines Fellowship, a year-long program that aims to bring together early-career scholars and practitioners from diverse backgrounds to receive training in the One Health approach to tackle issues at the nexus of wildlife trade and emerging diseases.
The United Nations defines One Health as "an integrated, unifying approach that aims to sustainably balance and optimize the health of people, animals and ecosystems. It recognizes the health of humans, domestic and wild animals, plants, and the wider environment (including ecosystems) are closely linked and interdependent." Hence, the One Health concept is collaborative, multi-sectoral, and transdisciplinary and works at local, regional, national, and global levels with focus on sustainable and preventive measures to reduce risks to health and wellbeing of humans, animals, and the environment. The importance of this approach is reinforced by the ongoing COVID-19 pandemic, being a zoonotic disease at the intersection of both human and animal health.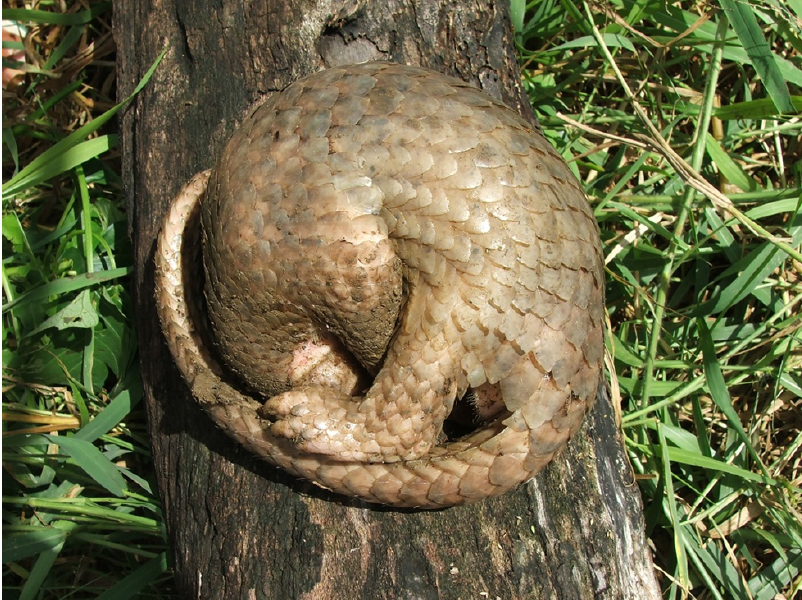 The Philippine Pangolin (Manis culionensis), found in Palawan, is one of the most illegally traded species in the Philippines. They are sought out for their meat and scales but are suspected to be vectors of human diseases as well, such as COVID-19. (Photo by Roger Dolorosa via pangolinsg.org)
Fifteen fellows will be selected to comprise a tight and high-impact cohort that will be participating in a combination of online and face-to-face learning experiences covering both technical and leadership skills relevant to the One Health approach. Guided by mentors and supported with small grants, the fellows will be working in teams to conduct transdisciplinary and translational research projects addressing issues related to wildlife and disease. The fellowship will culminate with practical experiences in utilizing research evidence to influence policy and practice.
Applications are open to all Filipino professionals, aged 25-40 years old, from diverse geographic, gender, and cultural backgrounds, and holding or currently taking at least a master's degree in a discipline that contributes to better understanding of issues around wildlife conservation and zoonotic spillover prevention such as public health, biological sciences, social sciences, veterinary sciences, laboratory sciences, economics, and environmental sciences, among others. Fellows must be able to commit 5-10 hours a week for asynchronous learning sessions, live virtual discussions, face-to-face workshops, and actual conduct of research with teammates throughout the duration of the fellowship. All necessary travel expenses for in-person events will be covered by the fellowship program and small grants will be provided for research.
"COVID-19 has reminded us of how closely our health is tied to the health of our environment," says Dr. Renzo Guinto, PGHP director and head of the project. "One Health is a holistic approach that looks into the upstream drivers of disease in order to prevent future pandemics. Because the Philippines is a biodiversity hotspot, we need young leaders who can respond to emerging One Health challenges to ensure that we do not become the ground zero for a future pandemic."
This fellowship program is made possible with the support of the International Alliance against Health Risks in Wildlife Trade headed by Deutsche Gesellschaft für Internationale Zusammenarbeit (German Agency for International Cooperation or GIZ).
Application period is from June 27, 2022 to July 25, 2022. For more information on the program and how to apply, you may download this document. For further questions and clarifications, you may contact nextgenonehealthph@st-lukes.kestrel-prod.com or message us on Facebook. The application form can be accessed here.
**************************************************