News: SLMCCM-WHQM students, faculty, and staff learn about "greennovations" on Earth Day 2023
| April 25, 2023
SLMCCM-WHQM students, faculty, and staff in front of St. Luke's Medical Center's coaster in Alaminos, Laguna
Last Saturday, April 22, 2023, the Planetary and Global Health Program (PGHP) of the St. Luke's College of Medicine – William H. Quasha Memorial (SLMCCM-WHQM) hosted an event in commemoration of Earth Day 2023. The event, which was held at MAPECON Greennovations in Alaminos, Laguna, brought together students, faculty, and staff to deepen their environmental awareness and learn about alternative solutions for agriculture, energy production, and waste management.
In his opening remarks, Dr. Renzo Guinto, Inaugural Director of the St. Luke's PGHP, emphasized the need for doctors and health professionals, who are oftentimes working inside the hospital and the clinic, to enjoy the outdoors and reconnect with Mother Earth. "In this day and age, we now need to become doctors both for people and the planet," urged Dr. Guinto. 
Also with Dr. Guinto are Dr. Maritoni Jane Catan, SLMCCM's Head of Faculty Development; Dr. Aleigh Esmile, PGHP Research Fellow; and Dr. Dane Calica, SLMCCM alumnus. 
Some of the "greennovations" that the participants observed include: solar panels, green charcoal technology, sustainable fishing, activated carbon production, environment-friendly pest control, eco-friendly waste management practices, etc. The participants also enjoyed some fun activities such as a pop quiz and an outdoor maze. 
Overall, the Earth Day celebration was a testament to SLMCCM's commitment to promoting environmental stewardship and advancing planetary health. The event also provided an excellent reminder of the crucial role that individuals and institutions can play in creating a greener, more sustainable future. 
SLMCCM-WHQM students, faculty, and staff with Mr. Gonzalo "Jun" Catan, Jr. (center front), founder of MAPECON Philippines
SLMCCM-WHQM students, faculty, and staff feeding Kingfish/ Red Tilapia with locally cultivated Azolla
SLMCCM-WHQM staff holding the "amazing" African Night Crawlers
SLMCCM-WHQM students, faculty, and staff appreciating the Bahay Kubo Vegetable Garden
SLMCCM-WHQM students, faculty, and staff entering the Garden Maze
SLMCCM-WHQM students, faculty, and staff enjoying fresh buko juice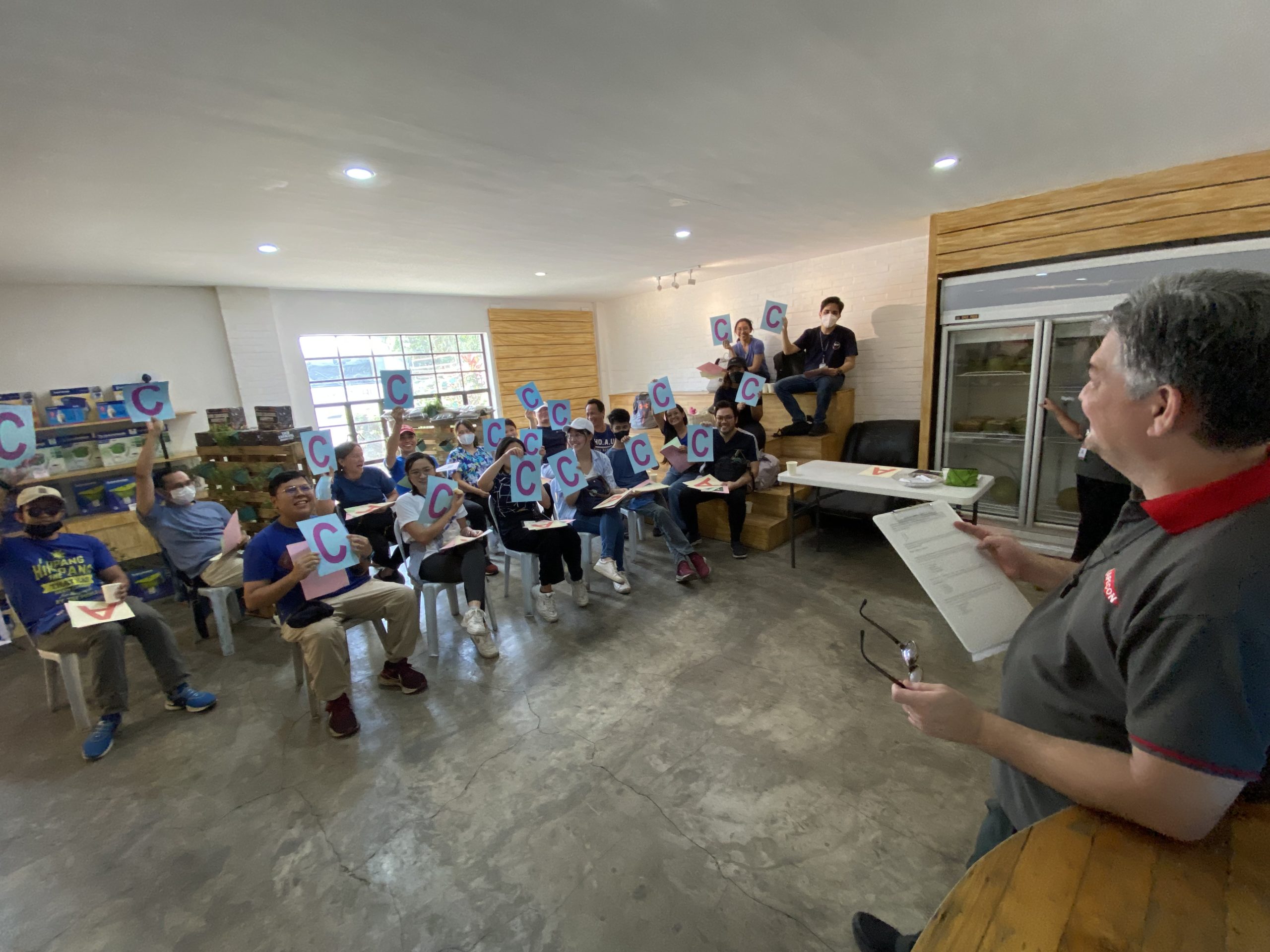 SLMCCM-WHQM students, faculty, and staff participating in a "surprise" formative assessment gauging their learnings from their tour of the MAPECON Greennovations