News: SLMCCM Planetary and Global Health Program's Inaugural Director is one of The Outstanding Young Men (TOYM) 2022 Awardees
| March 31, 2023
"As a physician, now I'm treating 2 patients, not just people but also the planet… And so this recognition is not just really an award but an inspiration for the decades ahead, because we have so many challenges that we'll need to be confronting. And we need to all work together to achieve healthy people and a healthy planet." -Dr. Renzo R. Guinto
Dr. Renzo R. Guinto, the Inaugural Director of the Planetary and Global Health Program of the St. Luke's Medical Center College of Medicine – William H. Quasha Memorial, is one of The Oustanding Young Men (TOYM) 2022 Awardees for Health and Medicine.
Dr. Guinto along with the other honorees attended the awarding ceremony last 30 March 2023 at the Malacañang Palace.
Executive Secretary Lucas Bersamin, former active member of the Junior Chamber International (JCI) Philippines, led the awarding of TOYM 2022 and delivered the keynote address urging the awardees to continue their good work in their respective fields.
The awarding ceremony concluded with a photo opportunity with President Ferdinand "Bongbong" R. Marcos Jr.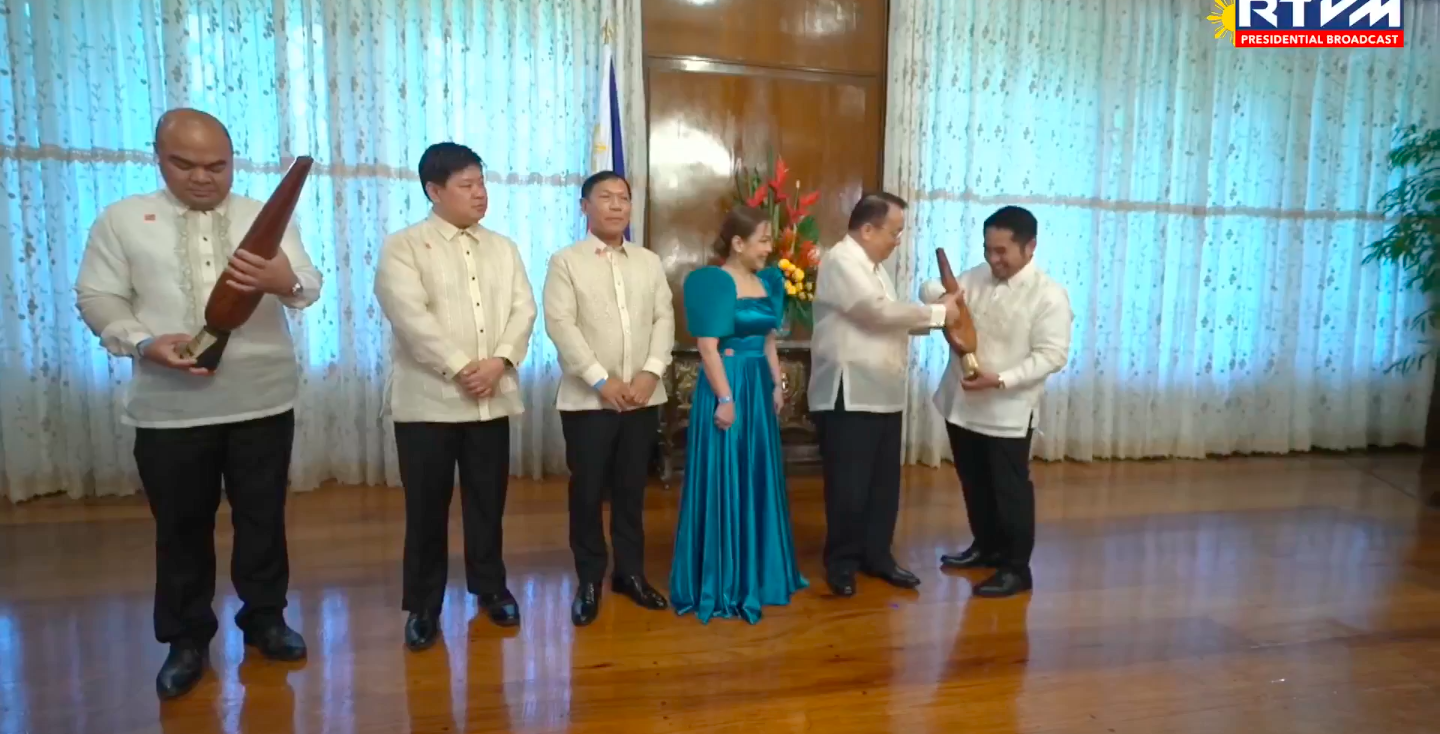 Screenshot credits: Radio Television Malacañang
Watch the recording of the awarding ceremony
here
.
*********************************************
The Oustanding Young Men (TOYM) 2022 Awards with the theme "Rebuilding the Nation, Stronger Together" aims to recognize Filipinos ages 18 to 40 who had significantly contributed to the development of his/her community or industry. The Finalist, as distinguished members of society, would inspire the youth to be catalysts of change. By spreading positivity and initiating goodwill, the honorees play a vital role as inspirations for all Filipinos.